Stone Sheep
(10-day horseback hunt)

$60,000 Includes harvest fee on Stone Sheep, Black Bear, Wolf and Wolverine. Additional animals available on harvest fees (Caribou, Grizzly) $12,000 each
PLEASE NOTE: ALL HUNT PRICES AND HARVEST FEES ARE LISTED IN U.S. FUNDS
Please see price list for full details.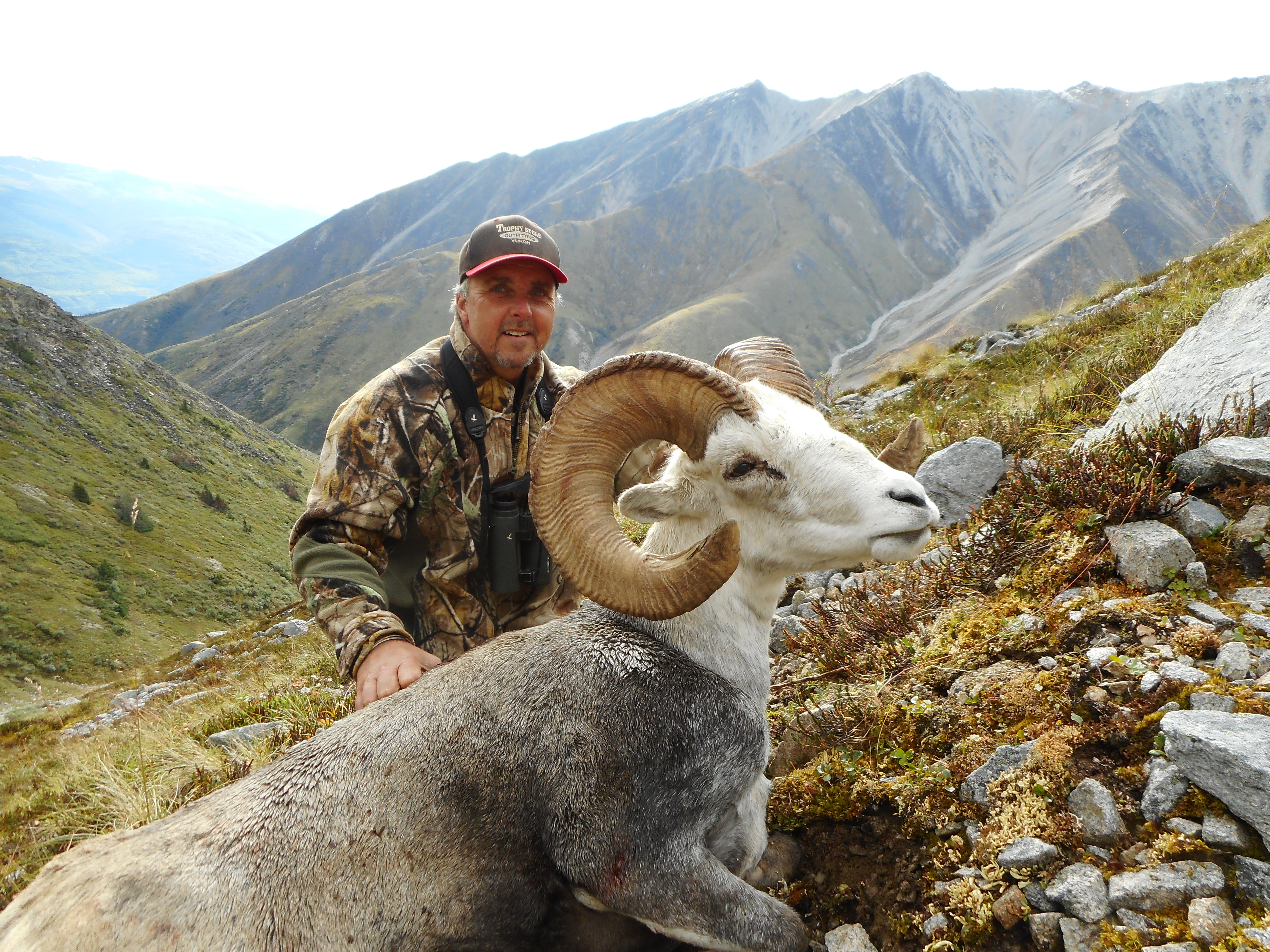 You will find that most of the rams in our hunting area are very dark, as dark as any Stone Sheep that you will find in British Columbia. The trophy rams in our area have been averaging 38 inches each season. Trophy Stone Outfitting sets a standard of harvesting only rams with the tip of at least one horn extending above the bridge of the nose. This requirement ensures that we consistently produce rams that are over a full curl, providing you with a top quality trophy.
The sheep country is vast with elevations from 4500 to 7000 feet. We use horses but also be prepared to do some hiking to get into prime sheep country. You will generally find mild weather during these hunts, but also be prepared for possible fall storms. We like to concentrate our sheep hunts from August 1st into early September. The season is open for all other species that we hunt at this time and if you would like to harvest another animal during this hunt trophy fees will apply.