Caribou
MOUNTAIN CARIBOU HUNT
(10-day horseback hunt)

$25,000 Includes harvest fee on Caribou, Black Bear, Wolf and Wolverine

Additional animals available on harvest fees Moose $15,000, Grizzly $12,000
PLEASE NOTE: ALL HUNT PRICES AND HARVEST FEES ARE LISTED IN U.S. FUNDS
Please see price list for full details.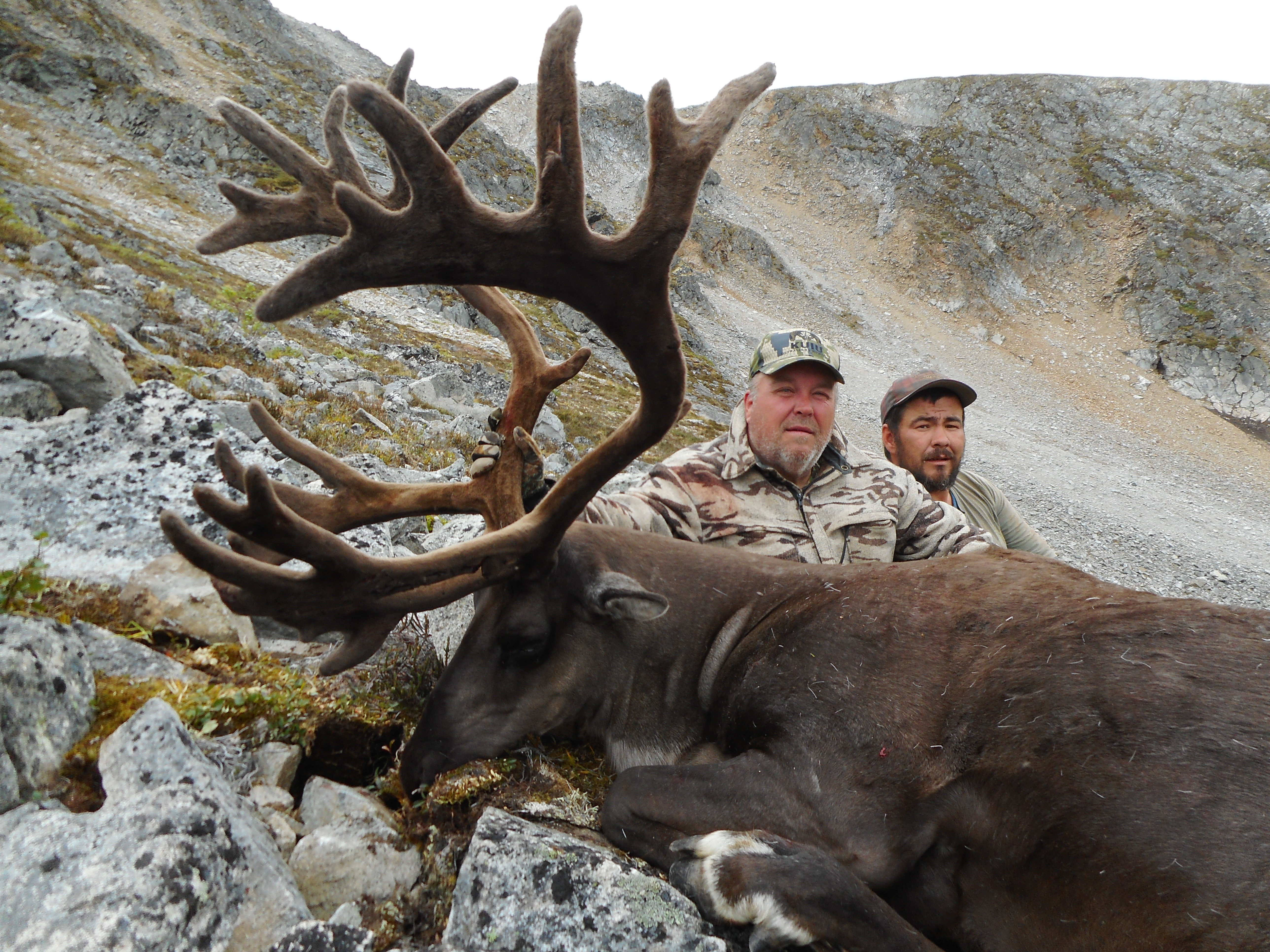 Our concession has an excellent population of Mountain Caribou. When the rut is underway we can expect to see herds of 50+ Caribou. We only harvest 6-9 bulls a year and that ensures that we only harvest quality mature bulls.
Our Caribou are generally found above timberline at elevations of 4500 to 6500 feet. The country is wide open with lots of opportunities for glassing and stocking big bulls. Most of the hunting will be done horseback from one of our base or spike camps.